Below is an identity system for a hypothetical cafe and coffeehouse located in Venice Beach, California.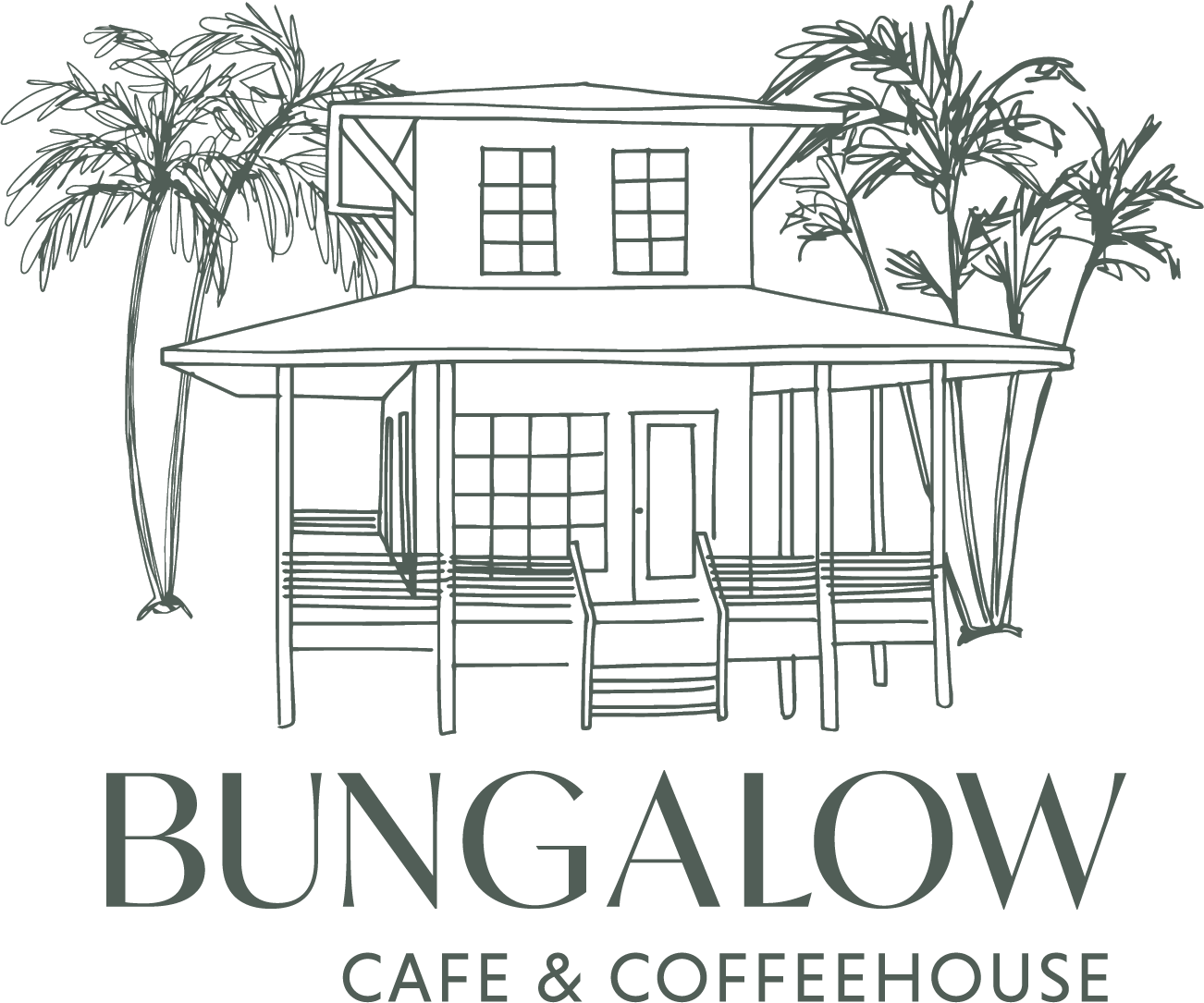 Bungalow, a local cafe and coffeehouse settled within the laidback neighborhoods of Venice Beach, California, celebrates all things that promote the health of the mind, body, and soul. With the belief that health and balance begin from within, Bungalow offers an array of nourishing food and drink options, like hearty salads, harvest bowls, fresh juices, and of course, a wide variety of coffee drinks. Nearly all of their ingredients are sourced from local farmers and small businesses. 
Bungalow is located inside of a homey beach house with a large wrap-around porch, perfect for relaxing with friends or enjoying some solo time with a good book. They foster a sense of leisure and rest; Bungalow is a place made for unwinding and escaping the rush of the outside world. Taking it easy is important every day, and what better place to relax than a bright, cozy bungalow with an endless supply of coffee? They pride themselves on their friendly, welcoming staff, their delicious food and drinks, and offering their customers a place of peace, warm conversation with friends and strangers, and a priceless sense of community.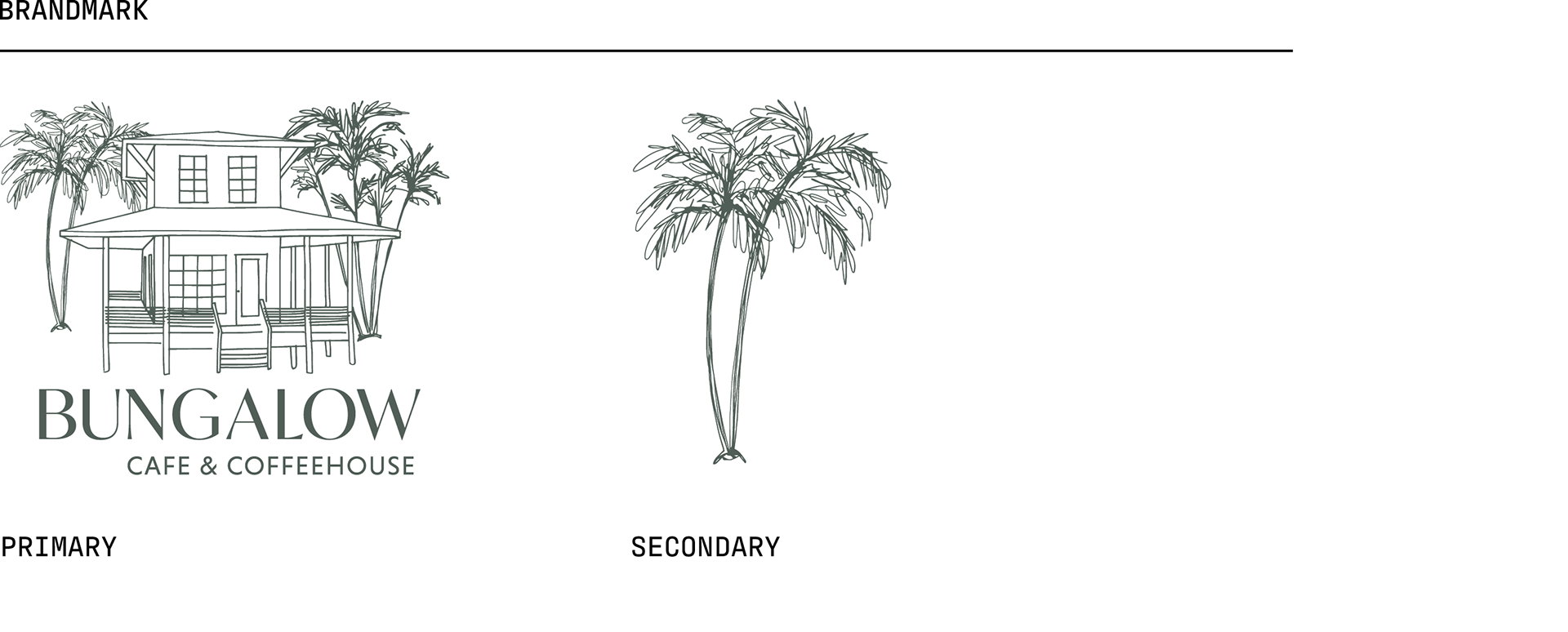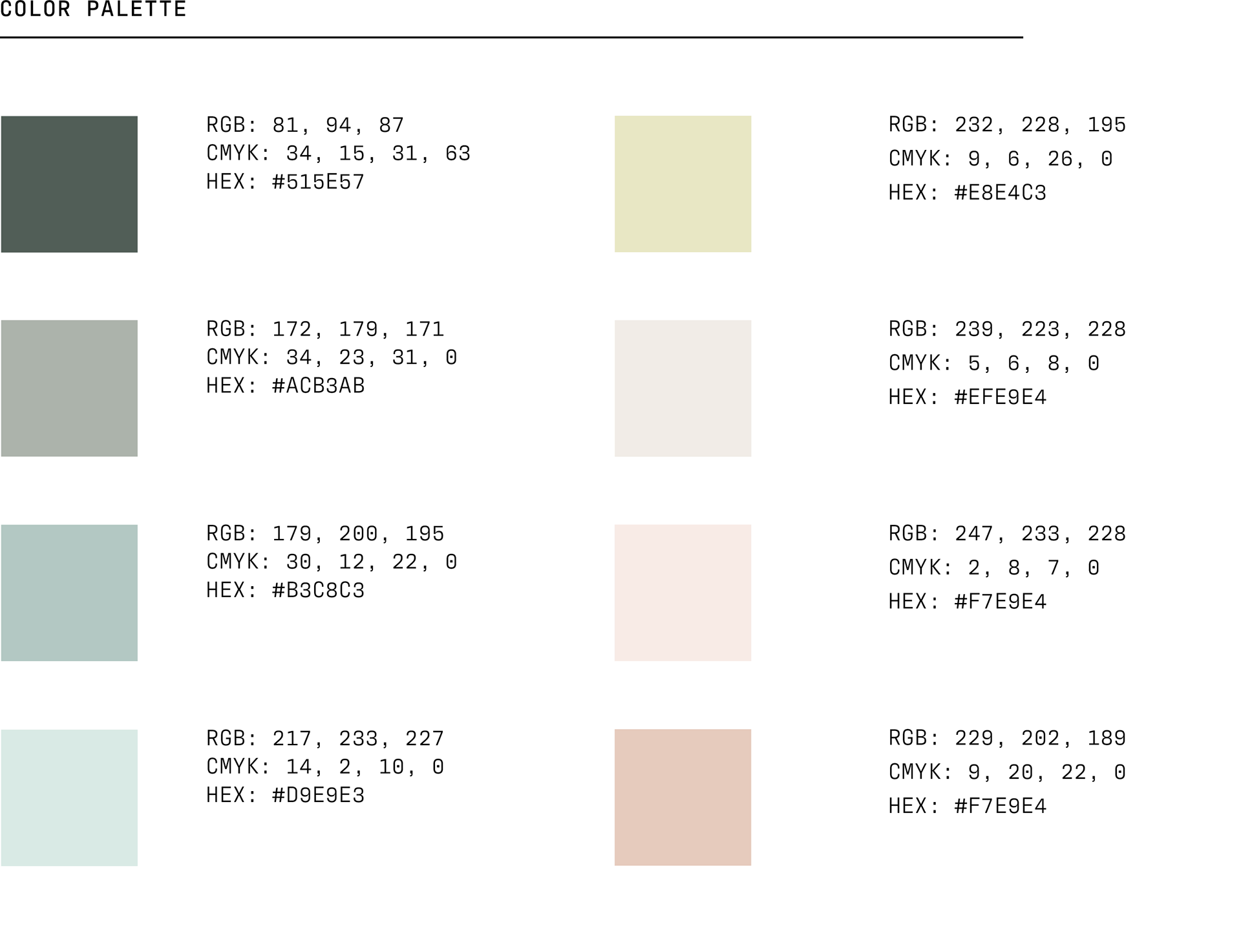 Bungalow offers an array of coffee drinks, juices, and breakfast and lunch foods like omelets, smoothies, and refreshing salads.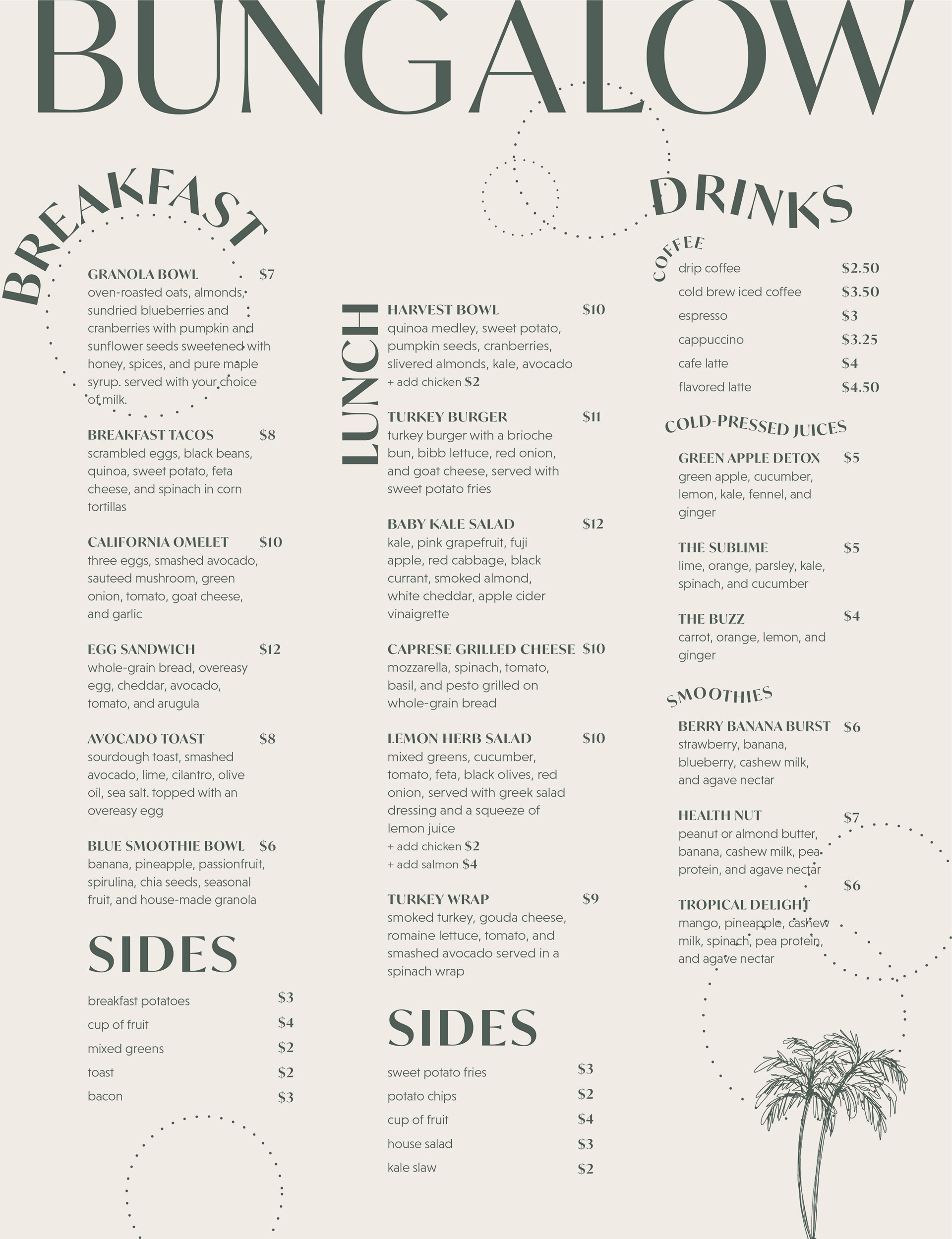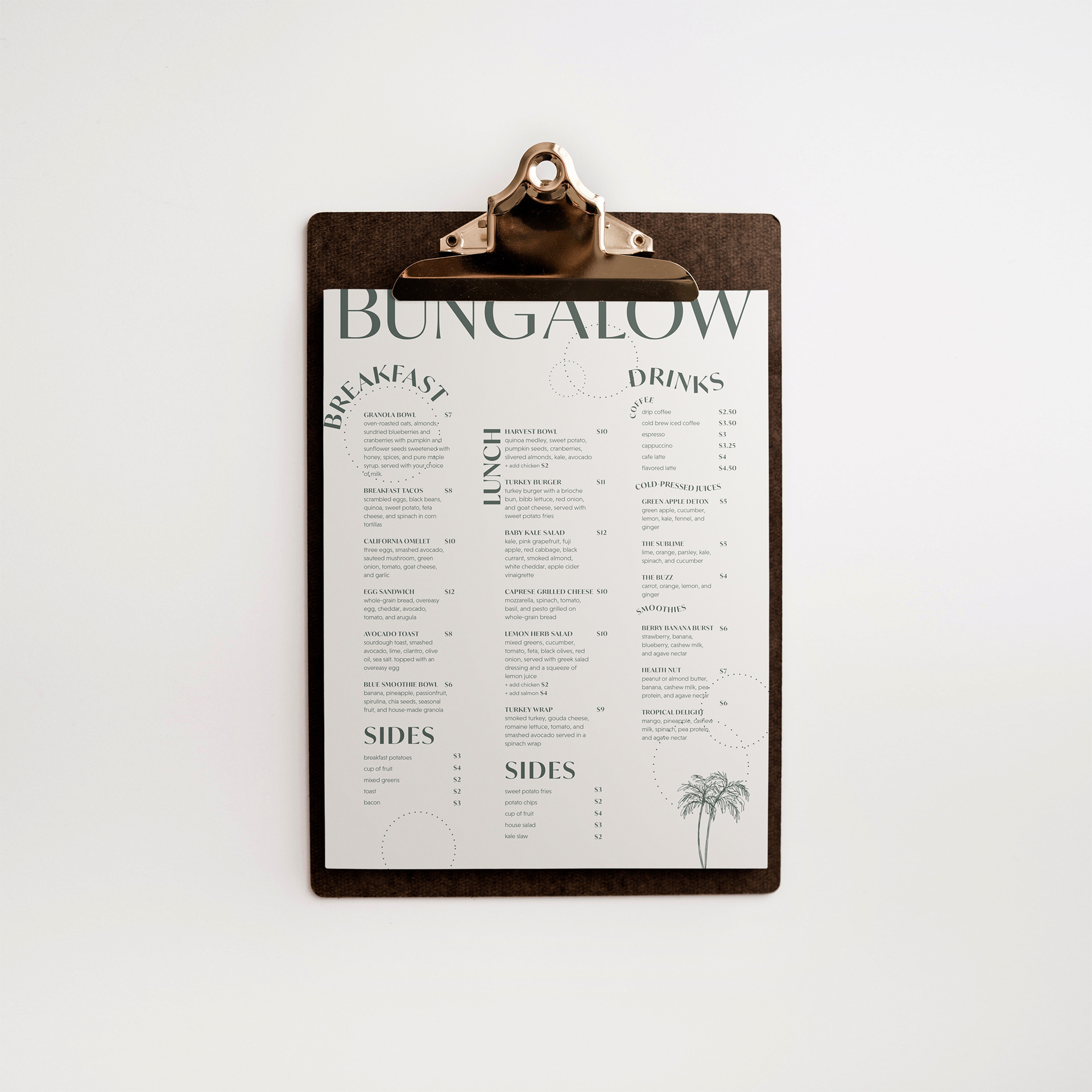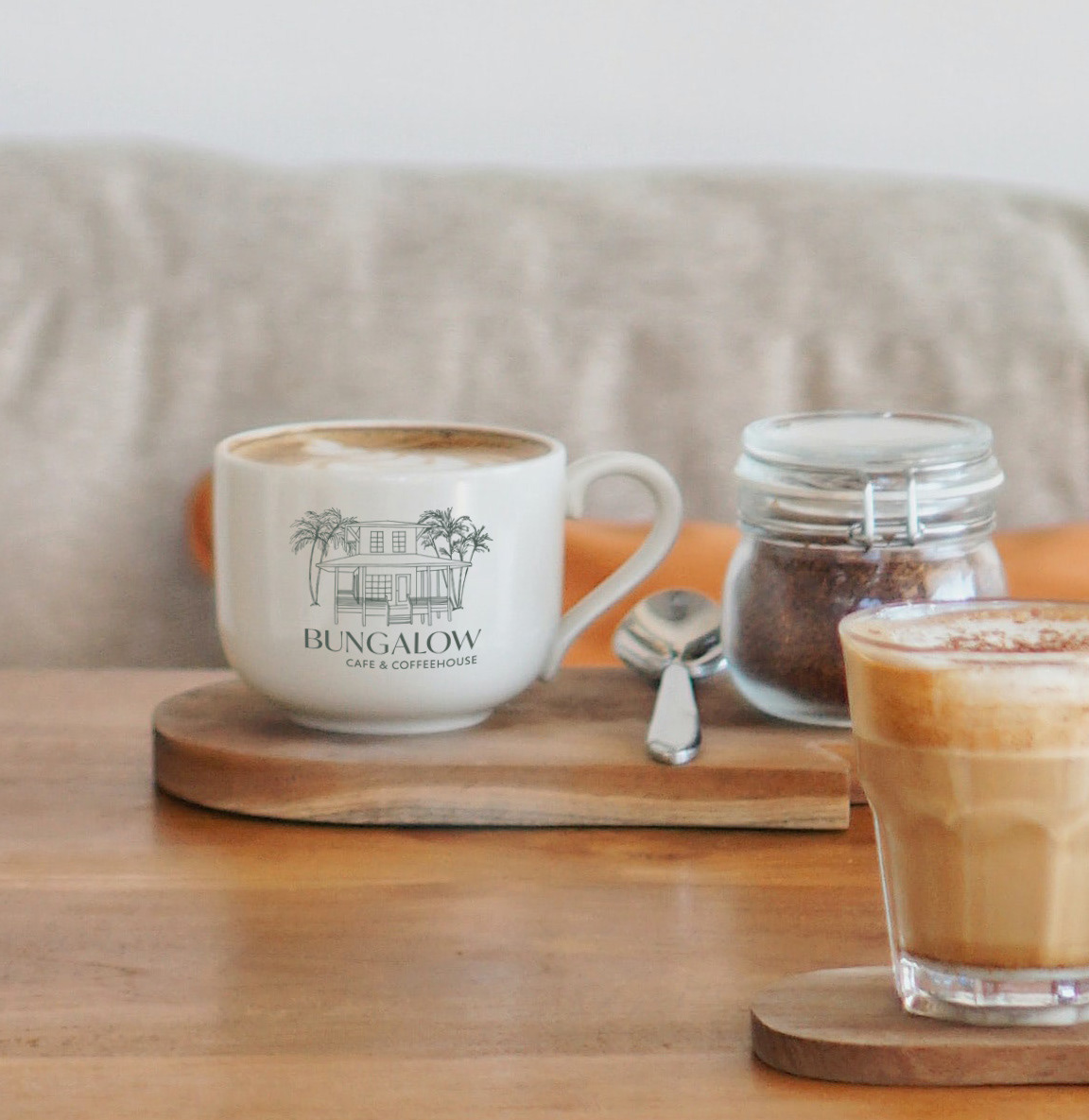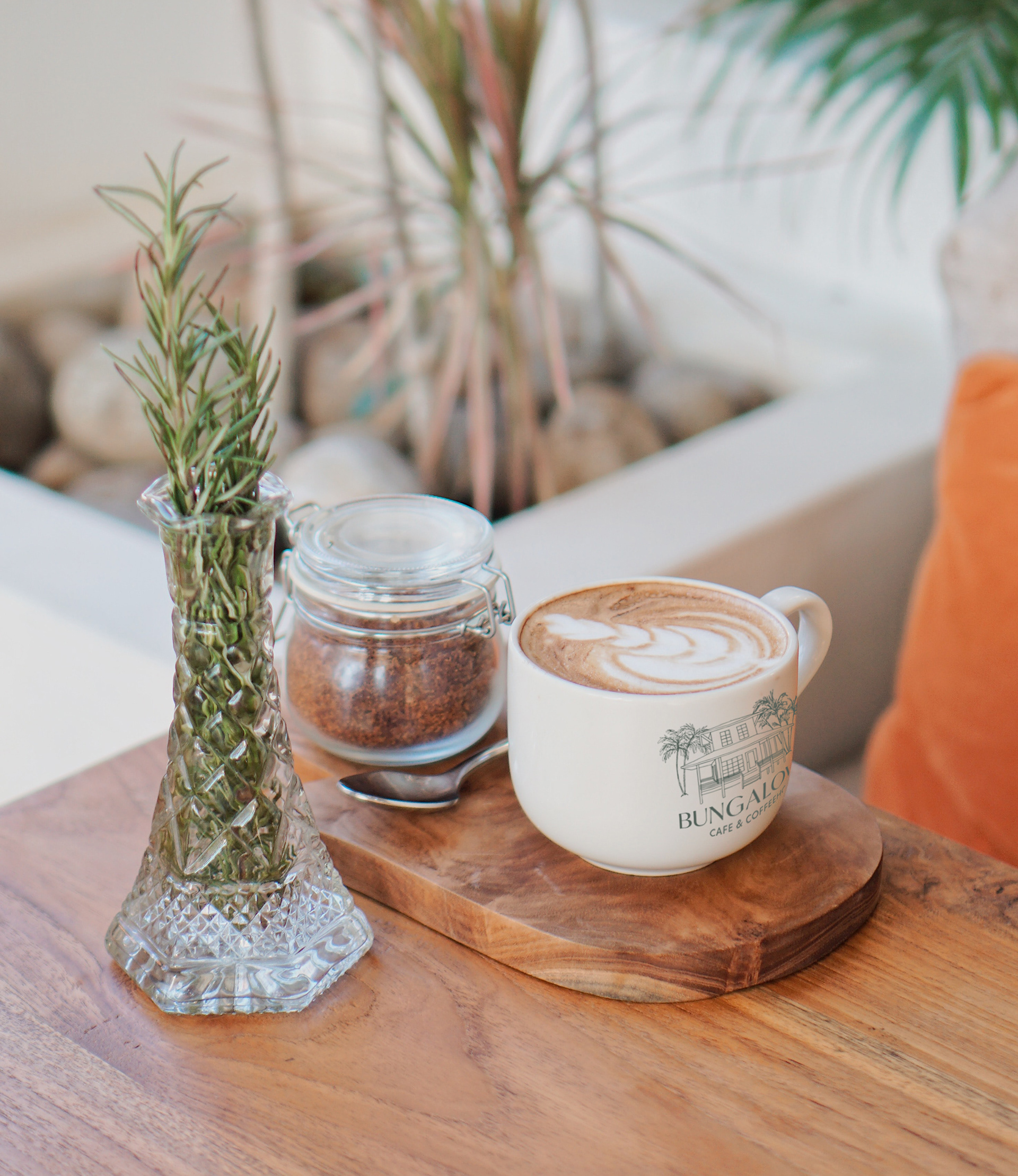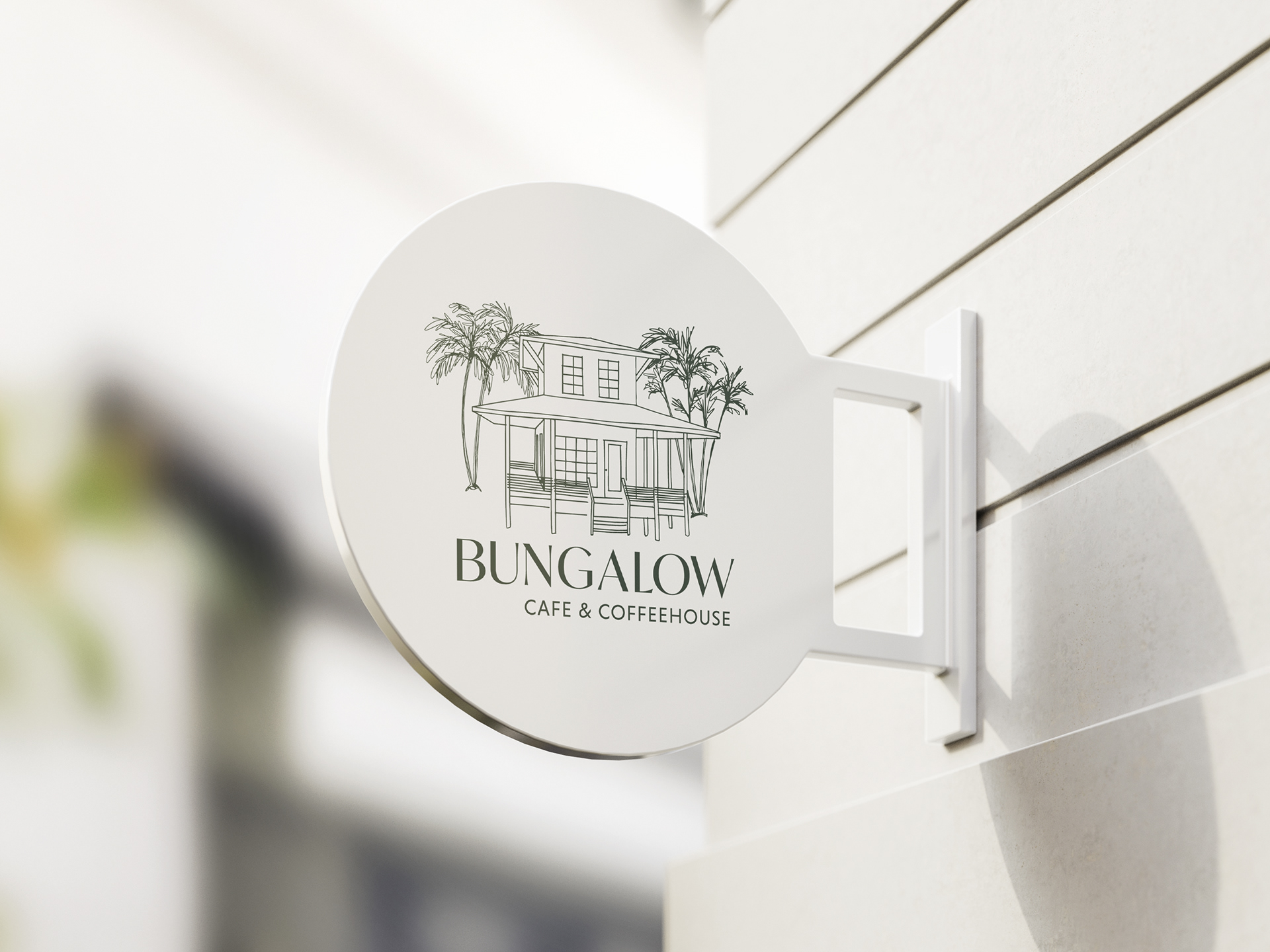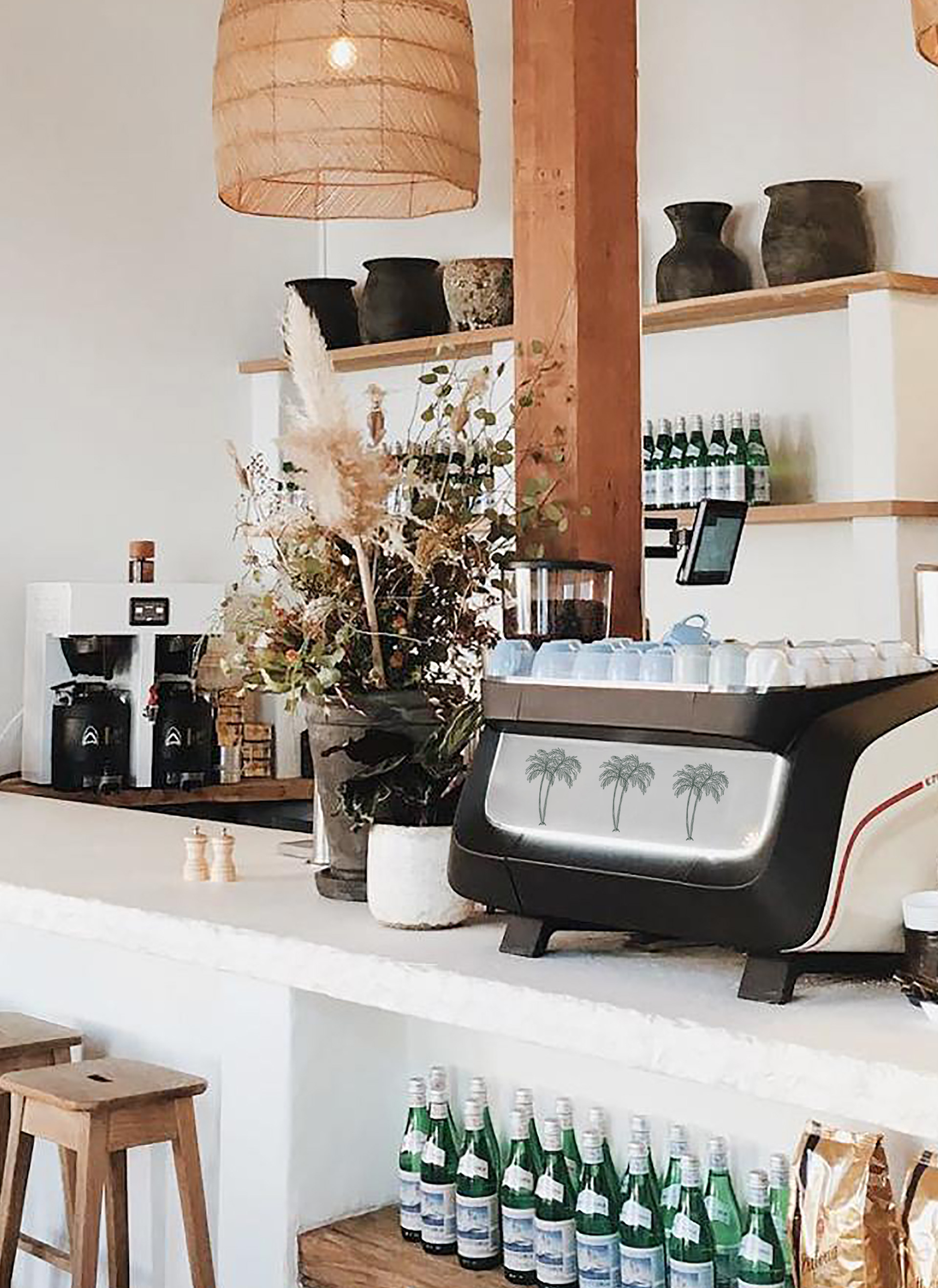 Music and relaxation go hand-in-hand. Bungalow has created a collaborative Spotify playlist and encourages customers to add mellow songs to the playlist so that they can enjoy their favorite chill tunes while eating inside or hanging out on the porch.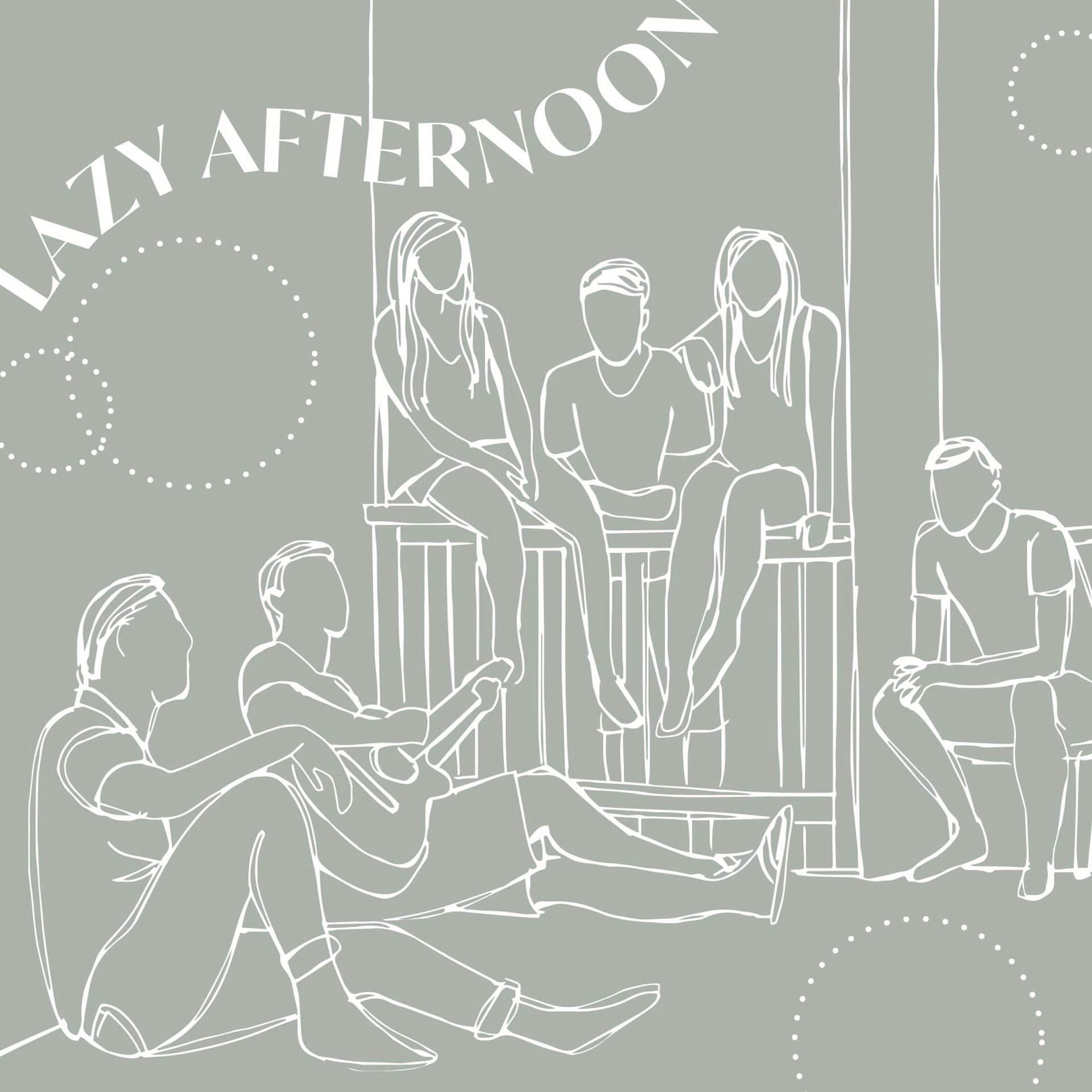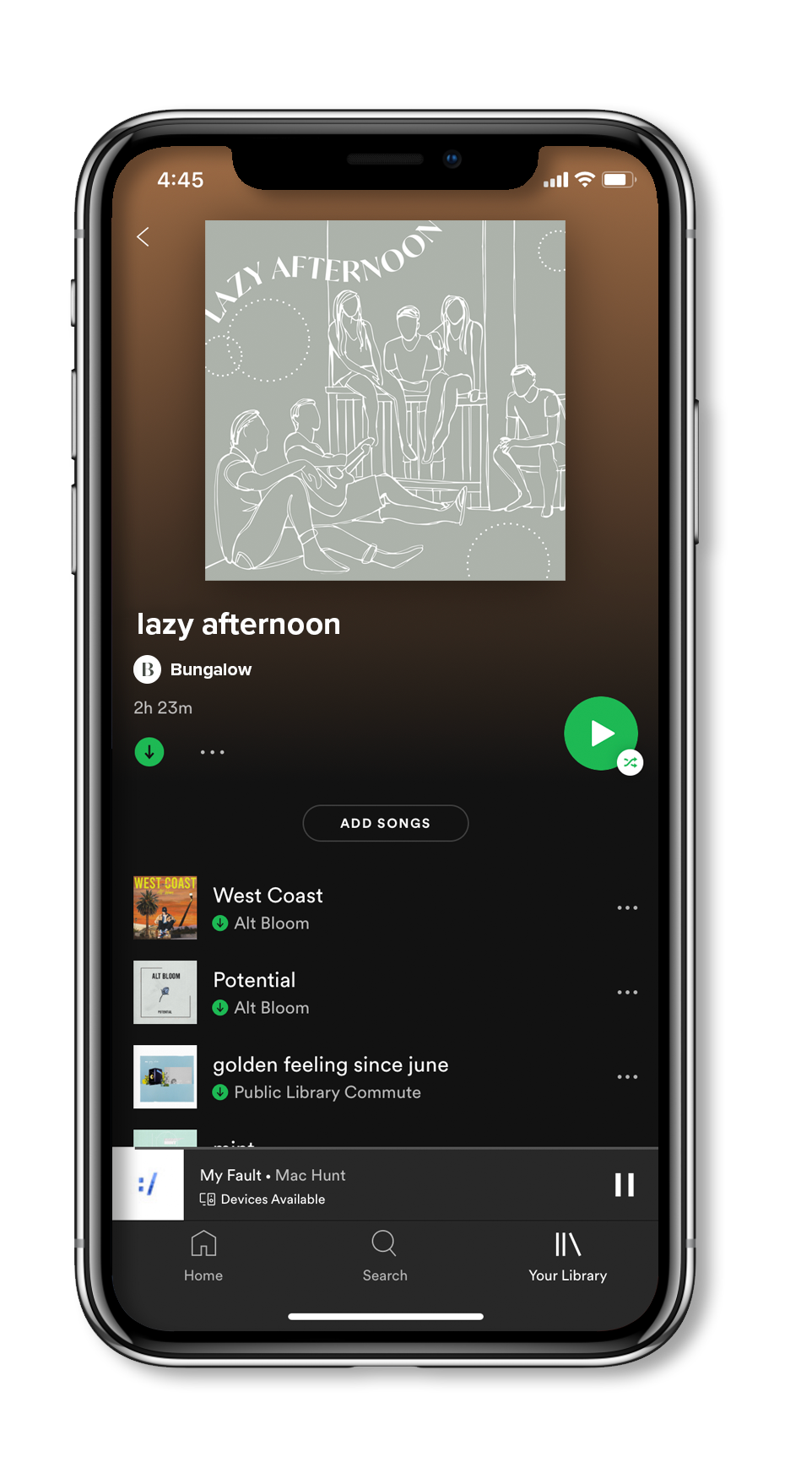 Bungalow celebrates all things relaxing and community-based. What's better than playing cards with a group of friends on the porch? The figures on the cards each depict a stress-free activity like yoga and meditation, reading, listening to music, or simply enjoying a cup of coffee.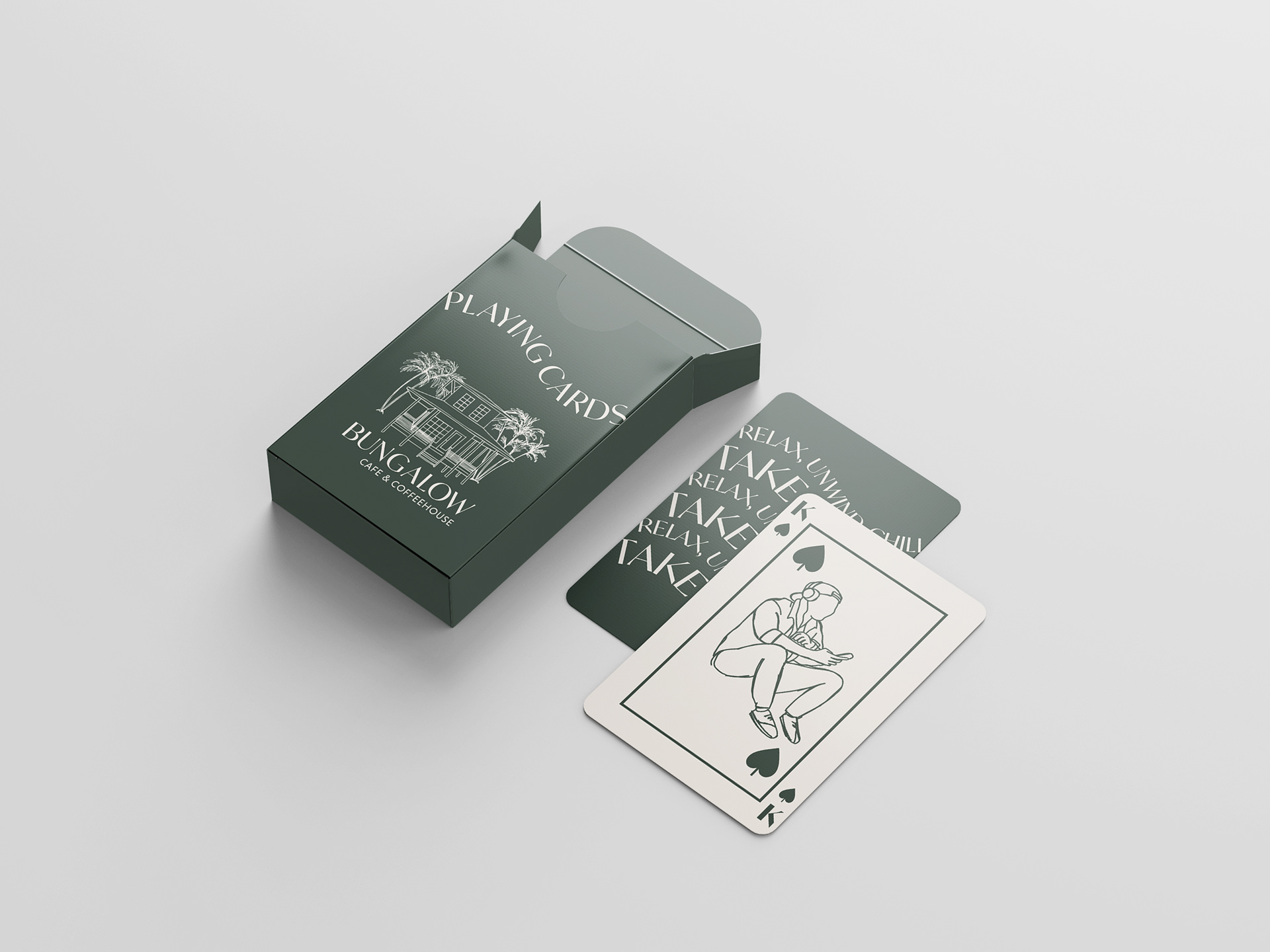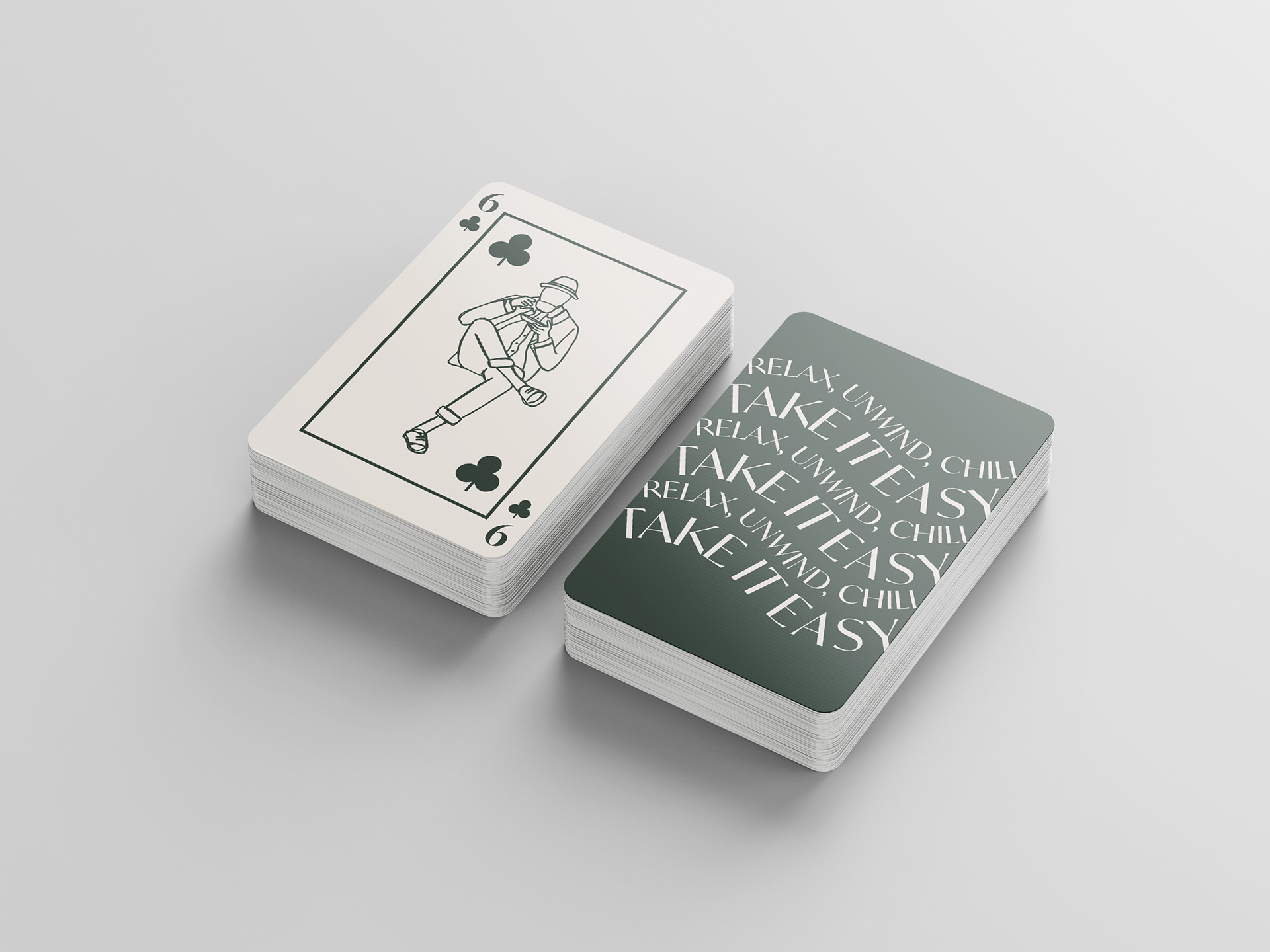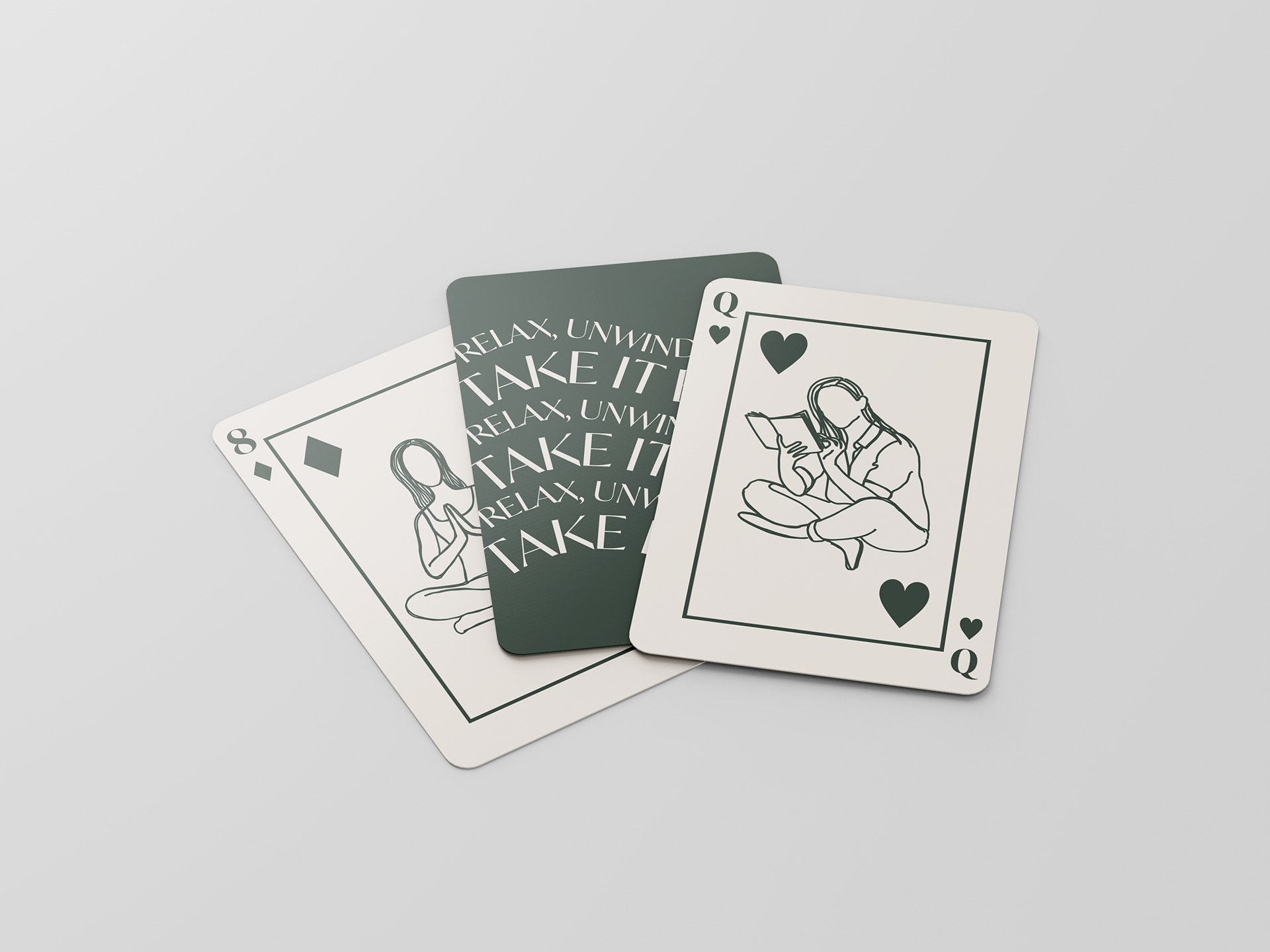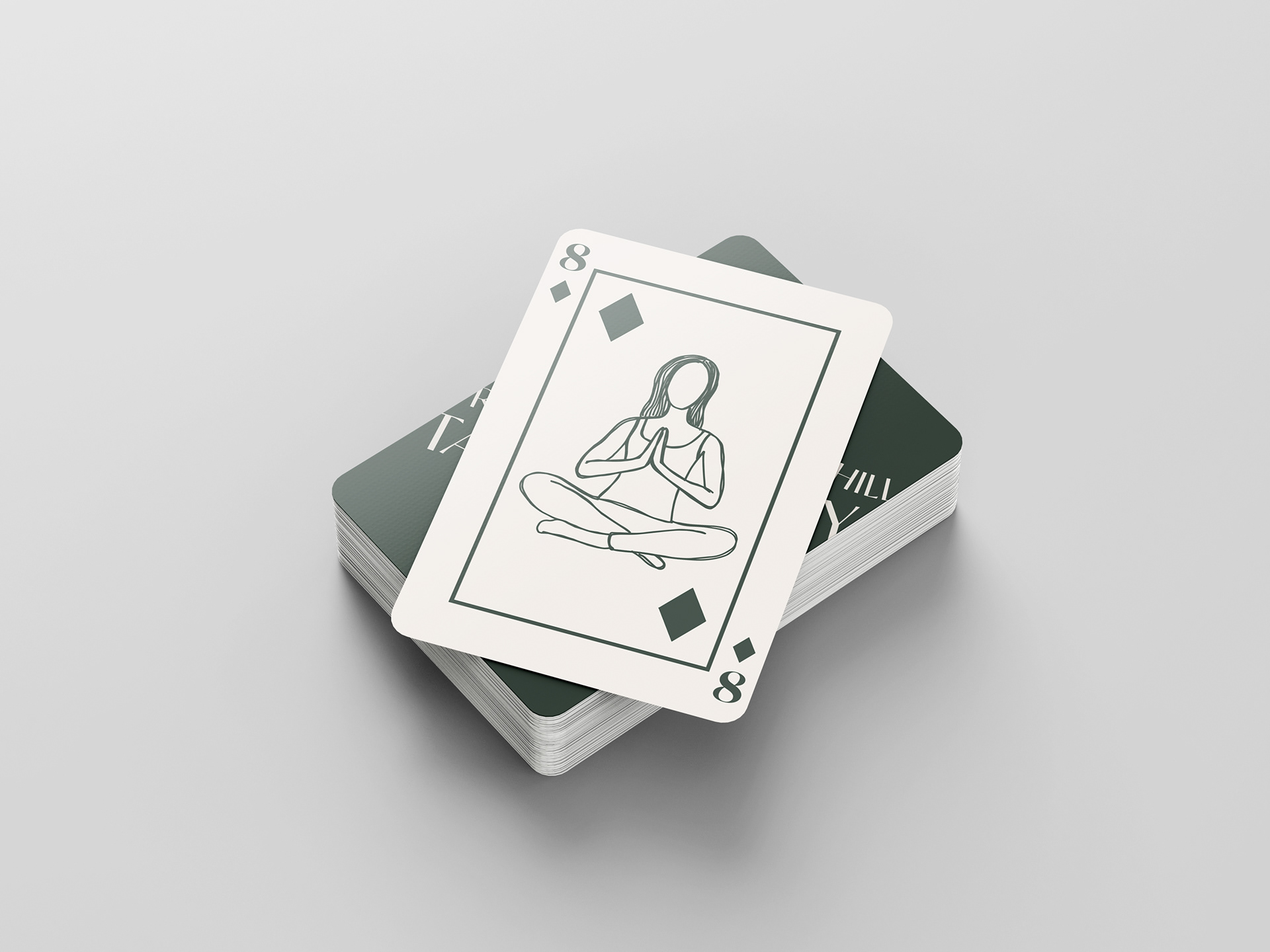 Because reading on the comfy porch is highly recommended by Bungalow, they offer a book station where customers can take a book if they leave one in return.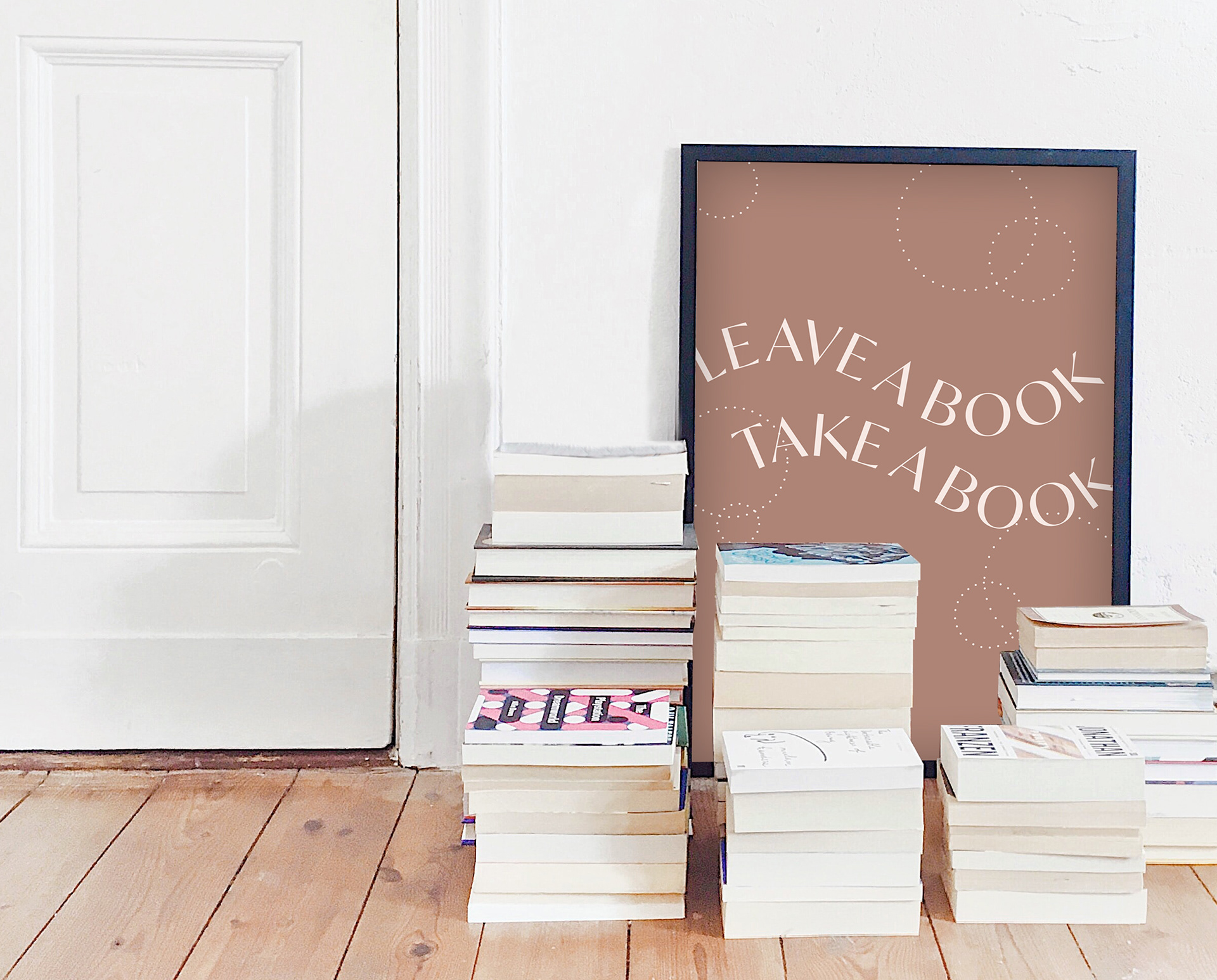 Below is a set of stickers with Bungalow's branding for customers to take when they order a drink at the bar.