M3F Fest is an annual music festival held at Hance Park in Phoenix, Arizona. 100% of the festival's proceeds go towards local nonprofit organizations each year. This year's lineup features Bon Iver, Rufus du Sol, LANY, Stick Figure, and Maddy O'Neal, among others. Below is an identity for M3F Fest which includes a wordmark, both still and animated, a promotional poster, social media posts, and other wearables and resources for festival-goers.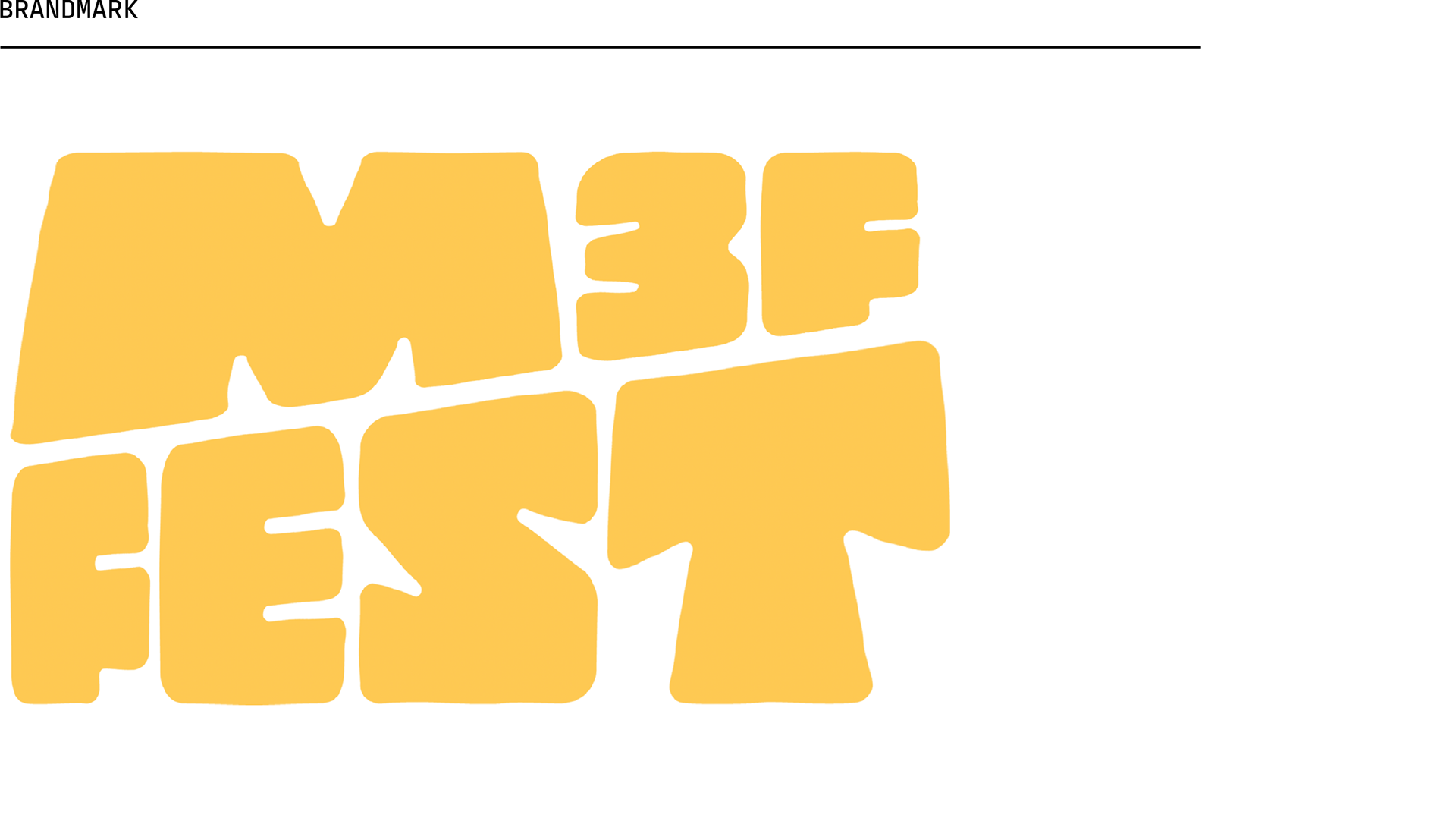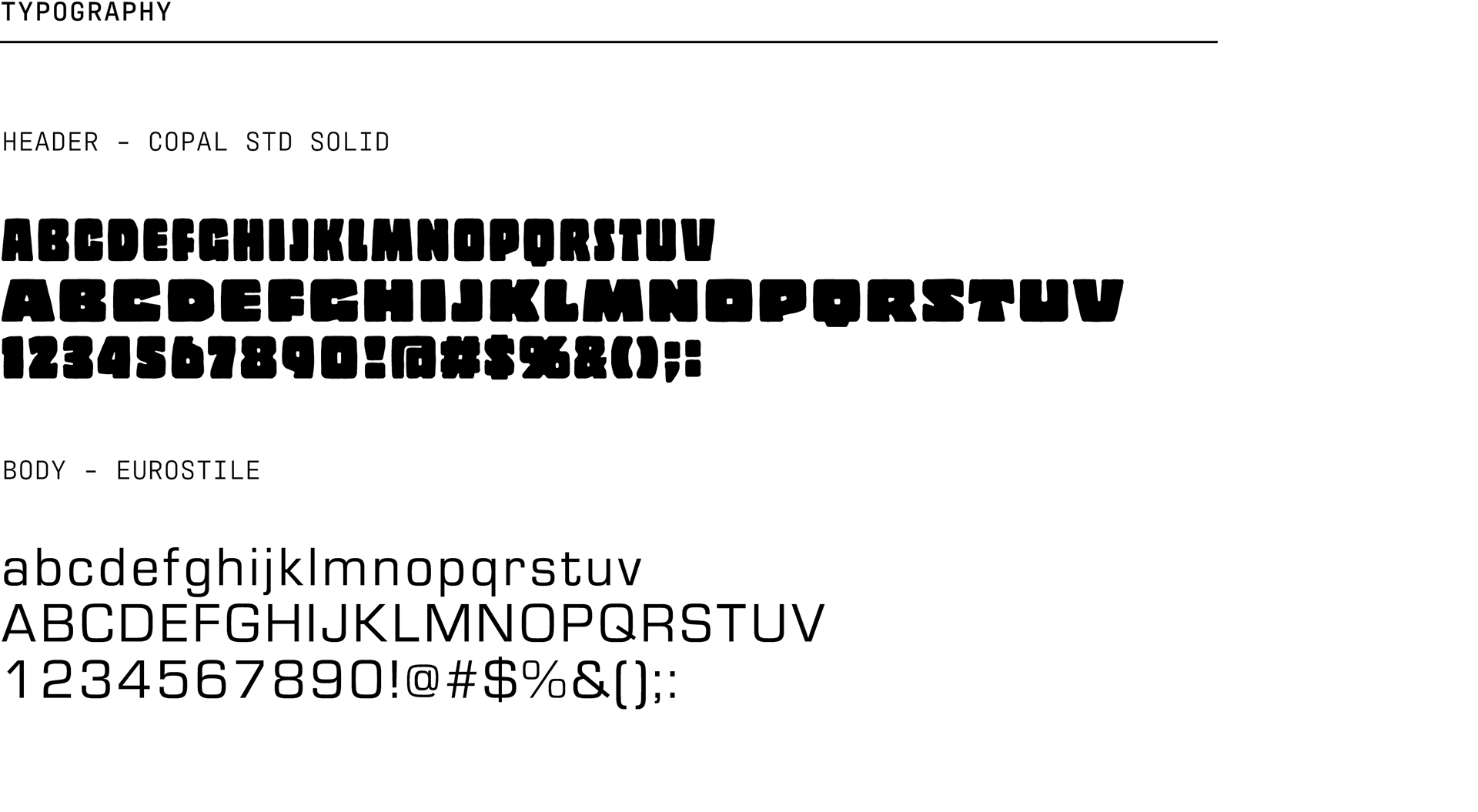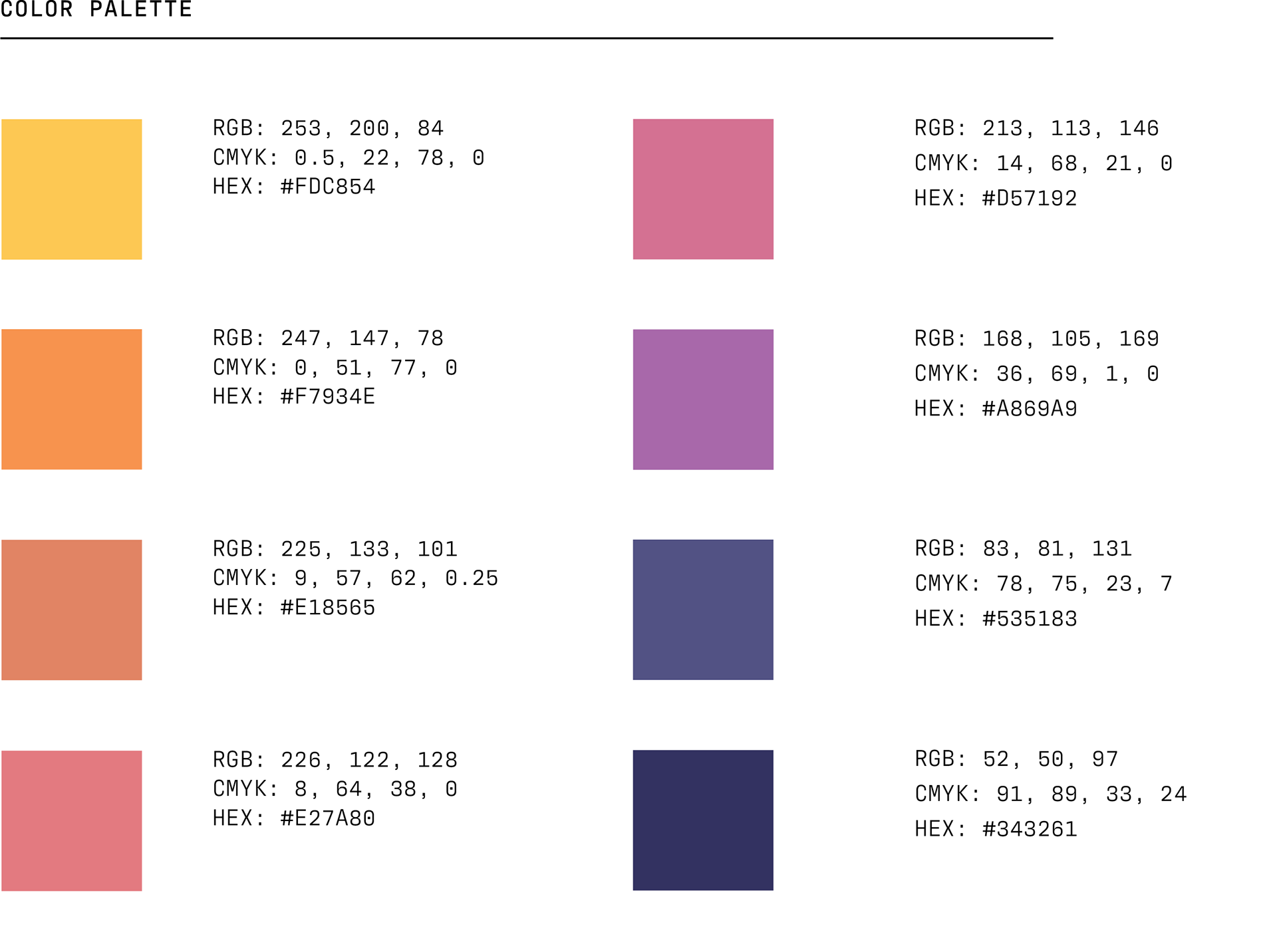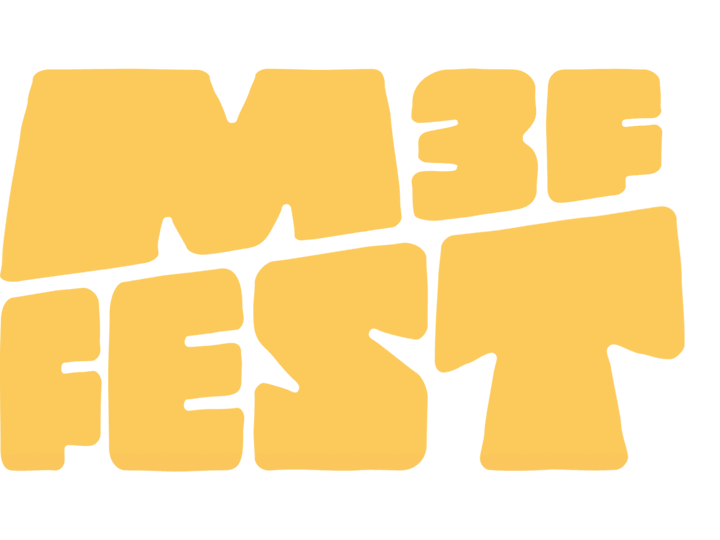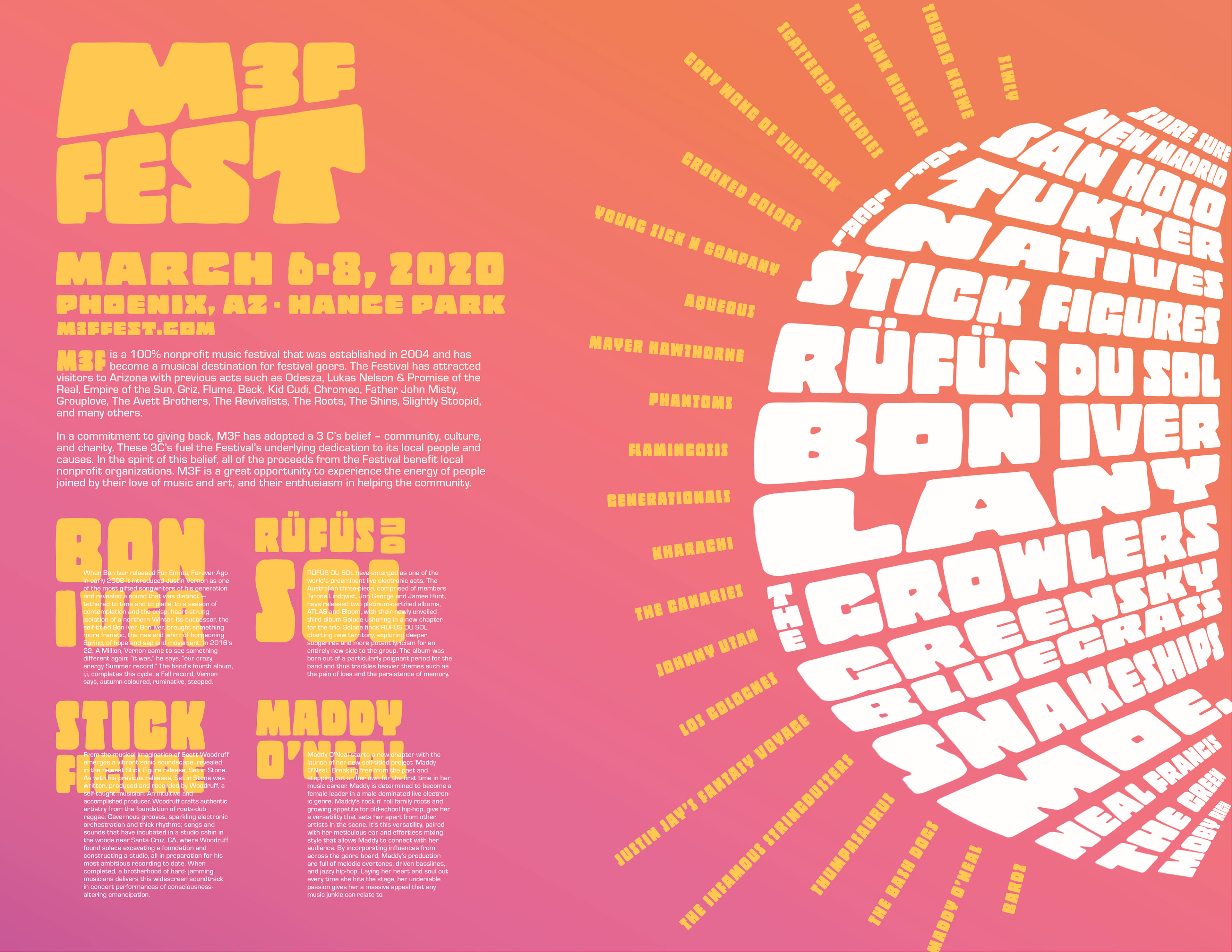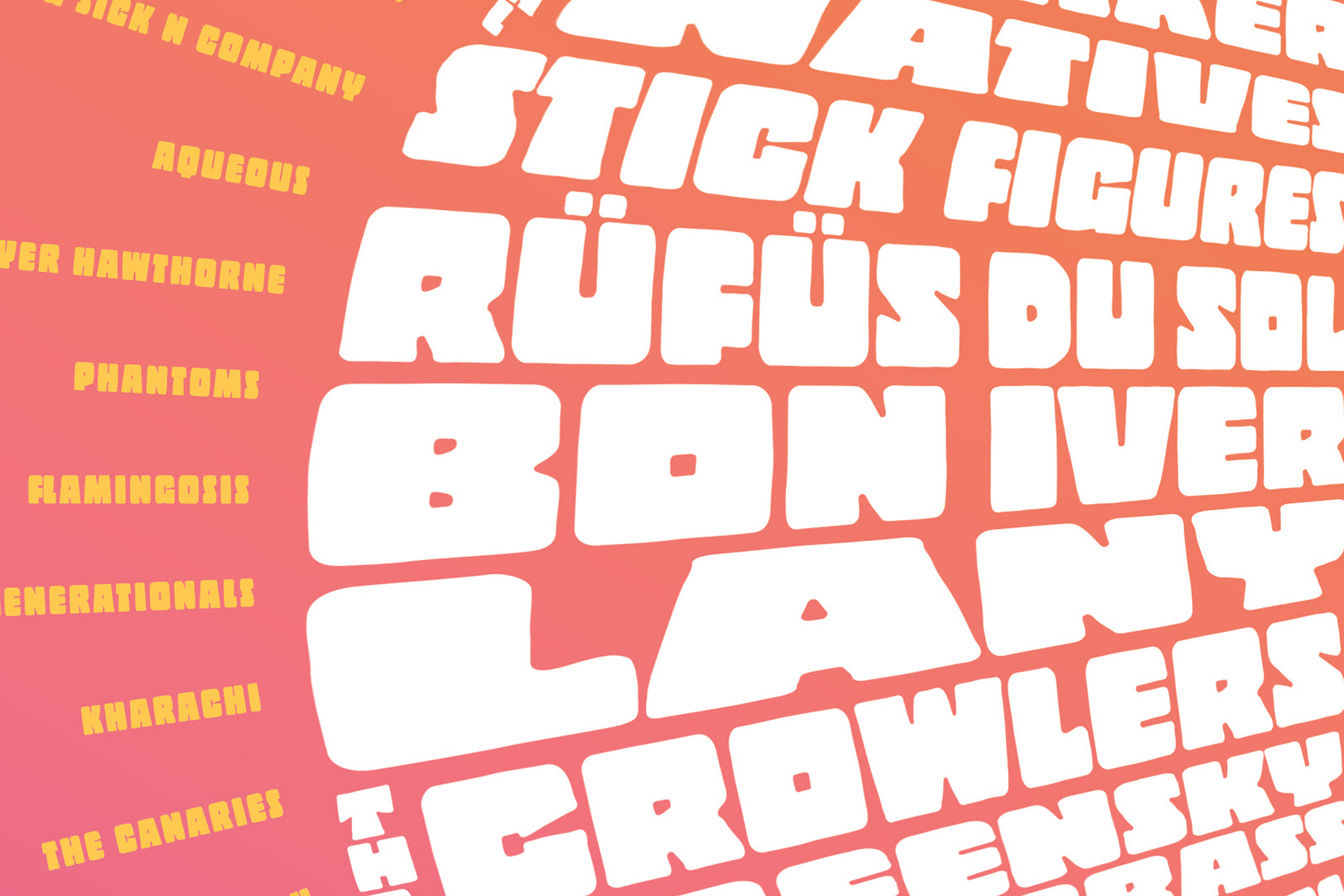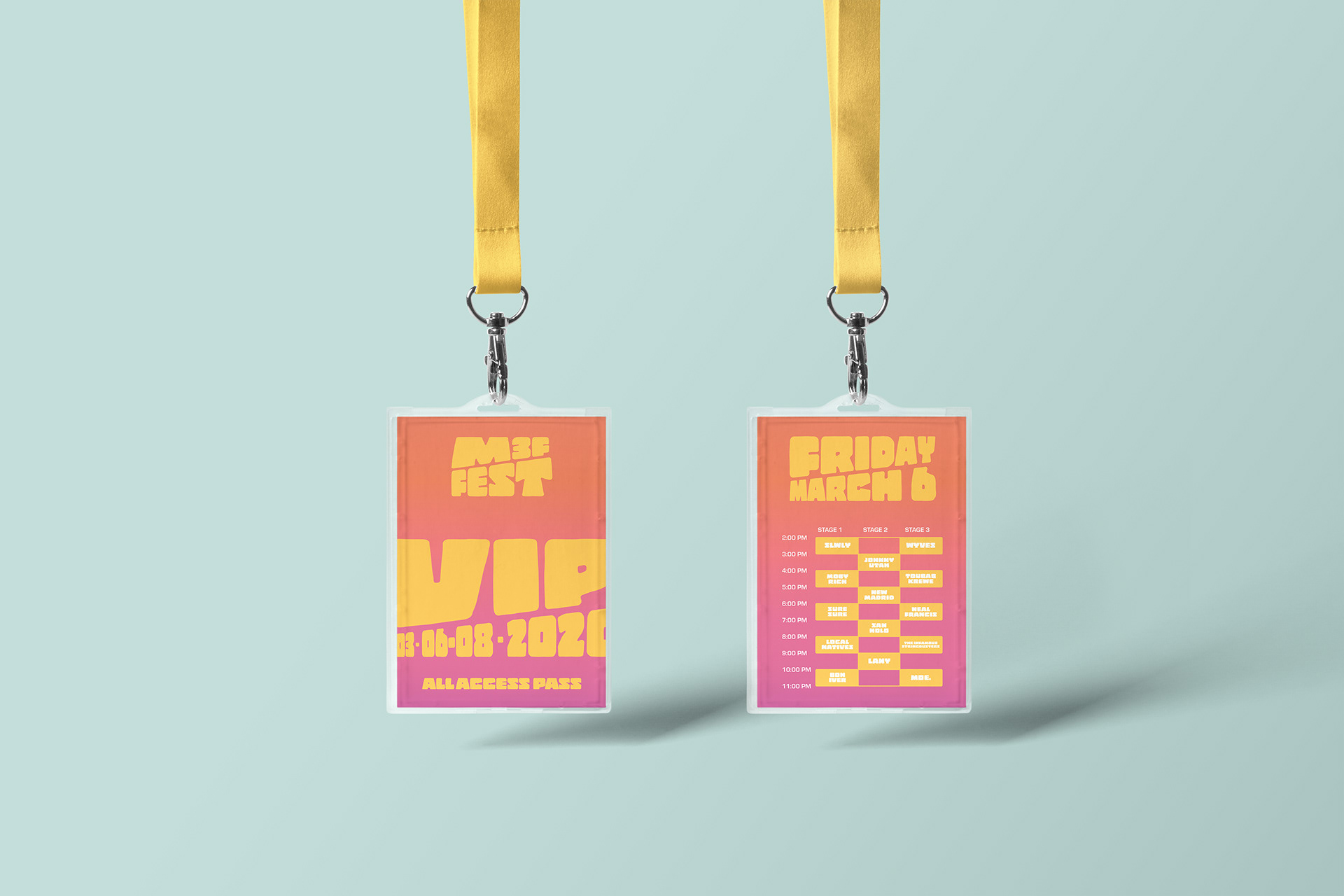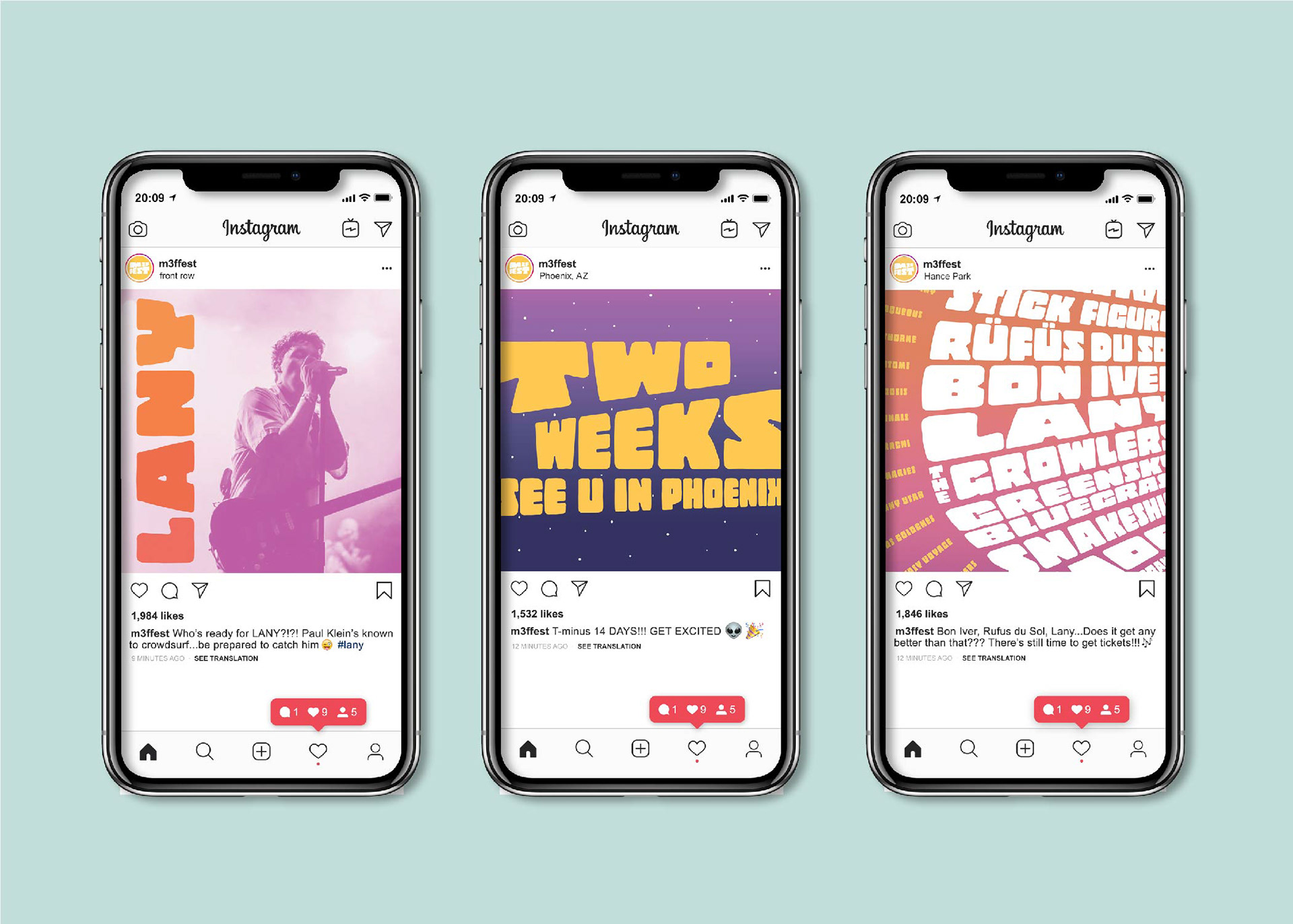 Below is a set of wristbands for festival-goers. As the sun goes down, the band changes color and glows in the dark!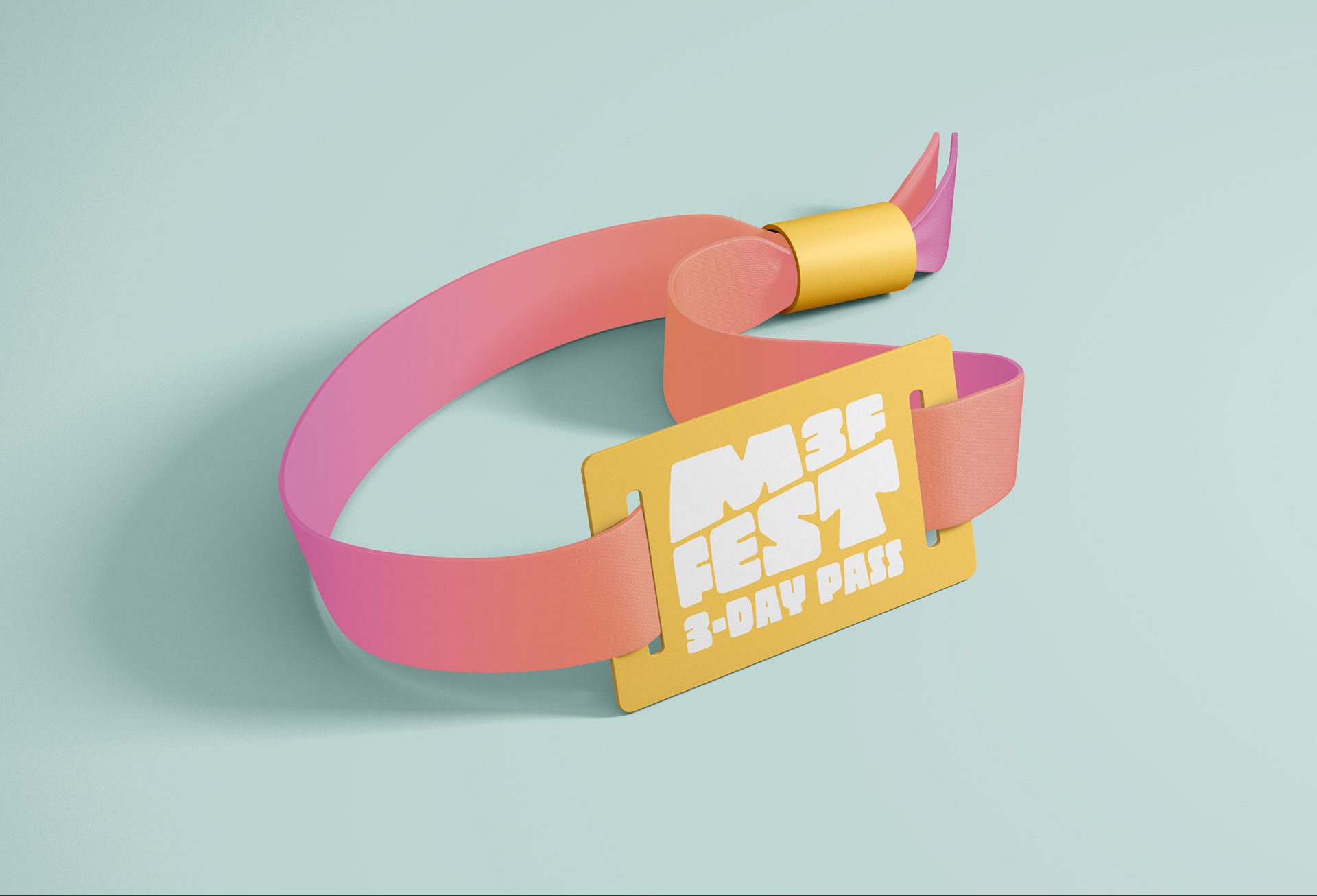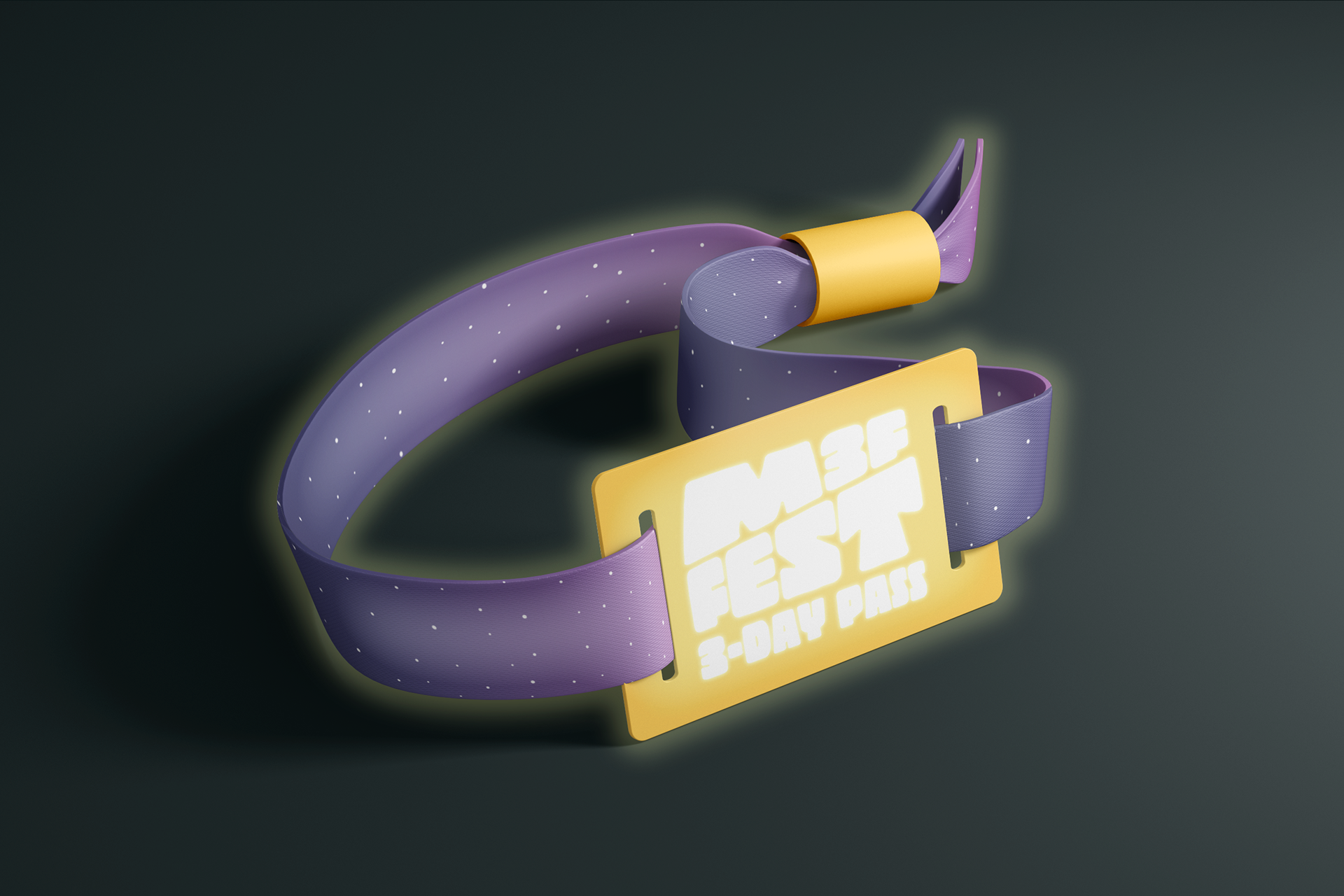 M3F Fest also provides a way-finding app that allows festival-goers to easily find the location of the three stages, the food court, VIP area, marketplace, and sponsor row. The background of the app changes as the sun goes down, transitioning from a warm yellow-orange in the afternoon to a deep purple night sky after the sun sets.